A Guide to Selecting the Ideal Bespoke Wedding Suit or Tuxedo
Your wedding day is one of the most significant events in your life, and it is crucial to look your best on such a special day. A custom bespoke suit or tuxedo will ensure you look your absolute best. Though the process may seem daunting, these professional tips can go a long way in helping you select the ideal bespoke suit as you say, "I do".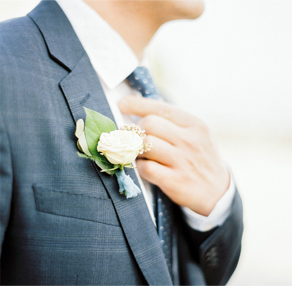 Start with the Fabric:
The fabric for your suit is the most important factor to consider when selecting a bespoke suit. A fabric that is comfortable, breathable, and has a good drape would cover the main criteria. The second factor to consider when selecting the fabric would be the season and location of your wedding, an indoor venue, a wedding by the beach or on a lawn. In cooler climates or indoor celebrations, Wool is an excellent choice as it is warm, sophisticated, wrinkle resistant, and durable. Cotton or Linen would be your preferred fabric in warmer climates or outdoor set ups. Your bespoke tailor can advise you on the ideal fabric to suit your occasion.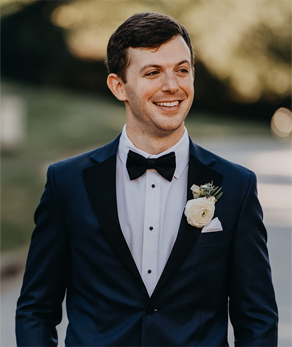 Consider the Style:
The style for your bespoke suit or tux is the most important aspect of your wedding attire, together with your choice of colour. There are several style options available and these can then be personalized with detailing. You can never go wrong with a classic single breasted suit or tuxedo. A double breasted look is another great option, and finally a three piece suit which consists of a waistcoat gives your special day a more formal appearance. Tailcoats are also popular at ceremonies. Different collar styles such as peak, shawl or notch can be selected. Your suit or tux can be further enhanced with unique finishing touches and accessories, such as bowties, cravats, ties, pocket puffs, cufflinks, lapel pins and tie clips. Your trusted tailor can advise you on the best style that flatters and offers the best fit based on your body shape, and ensure you look your very best on this special day.
Look at the Details:
The details of the suit are also essential to the overall look of your custom-tailored suit. Small but essential details such as the lapel style, buttons, and pockets are all important factors. The lapel style can make a significant difference in the overall look of the suit. The buttons should complement the fabric, and the pockets should be functional. There are several options to consider. You may refer to the Maxwell's Clothiers Online Shop to learn about the wide range of suit customization options available to you.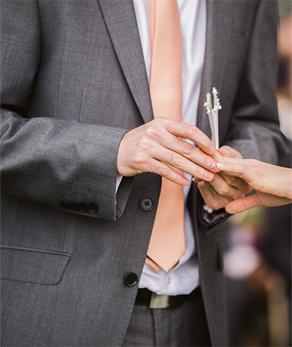 Consider the Wedding Theme:
The wedding theme should also influence your choice of bespoke suit. If you are having a traditional wedding, a classic suit in a neutral color such as black, navy blue or grey would be a good choice. However, if you are having a more contemporary wedding setting, you may want to opt for a suit in a bolder color such as midnight blue or brown. An off white, cream or pastel suit is a great option too for outdoor or day ceremonies.
Don't Forget the Accessories:
Accessories can take your bespoke suit to the next level. A pocket square, tie or bowtie, cufflinks, and a watch can add a touch of elegance and sophistication to your suit. However, be careful not to overdo it with accessories. Less is more when it comes to accessories.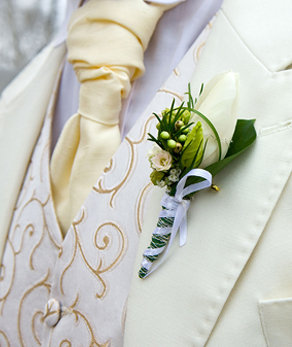 Allow Enough Time:
Finally, it is essential to allow enough time for the tailoring process. Bespoke suits take time to create, and you want to ensure that you have sufficient time to get the perfect suit for your wedding day. Plan to start the tailoring process several months before the big day.
Conclusion:
Selecting a bespoke suit for your wedding day is an excellent route to take, to ensure you look your best on your special day. With the tips above, you can order and create the ideal wedding suit or tuxedo at Maxwell's Clothiers.