How To Select The Ideal Fabrics For Your Custom-Tailored Shirts
Planning to get shirts tailored? The first step is selecting the fabrics. Here are some tips on the fundamentals of fabric selection to make you look and feel your best.
A Shirt for All Seasons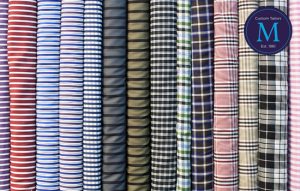 Shirts are generally seasonless, and the same fabrics can be worn in the Summer or Winter. Cottons and Cotton Blends can be worn all year round. Premium fabrics like Sea Island Cotton and Egyptian Cotton are ideal to see you through the year. Linen shirts are popular during the warmer climates as they offer more breathability. In cooler climates, you can layer with one of the fantastic sports jackets or topcoats offered at Maxwell's online store to stay warm.
Fabric Thread Count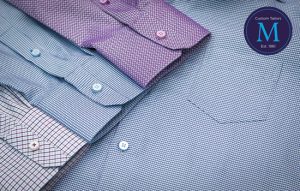 Shirt fabrics are measured by thread count, and range from 100 to 160, they also come in single and double thread counts. The higher the number the finer the fabric. For example, a 120 double thread count would be a good choice. Maxwell's Clothiers offers high-quality fabrics, including classic cotton, extra-fine cotton, premium cotton, and luxury cotton.
Which Are the Best Fabric Choices for Shirts?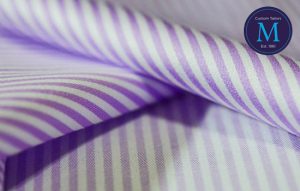 Fabrics for shirts and bespoke clothing primarily focus on comfort and breathability. That's why cotton is one of the most popular fabrics for shirts.
You can also select fabric blends such as polyester and cotton blends which are more wrinkle resistant. Moreover, while selecting fabrics, we can also look at popular weave structures such as oxford, pinpoint, and poplin.
The Bottom Line
The ideal fabric for your shirt depends on comfort, style, and occasion. By following the pointers mentioned above, you can select the perfect fabric for your shirt.
Each fabric range offers hundreds of patterns to choose from, be it solids, stripes, checks or more unique prints.
You can always order your bespoke shirts online from reputed tailoring houses such as Maxwell's Clothiers.  Every shirt can be customized by selecting collar, cuff, buttons, pocket and monogram styles to suit your personal taste and preference – creating the perfect shirt is all in the details!